Creating a Less Threatening Environment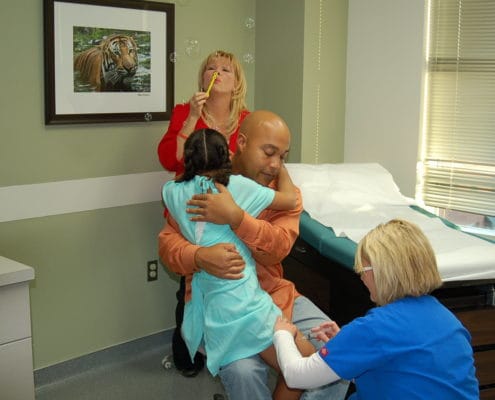 Being a patient can be a very frightening experience for a person of any age. Because children process information differently than adults, the healthcare environment can be particularly traumatic for children and teenagers. ONE VOICE helps identify ways of creating a calmer and less threatening environment for our pediatric patients. The ONE VOICE approach teaches everyone to take a look at the environment, communicate with one another, assign a role to everyone participating and get a game plan….a shared game plan. Implementing ONE VOICE creates a better environment for both patients and staff.
Use ONE VOICE to educate doctors, nurses, nursing and medical students, residents, child life students, and any other staff working with pediatric patients. Introduce ONE VOICE using the PowerPoint package, which includes a PowerPoint, posters and ID badge cards.
Articles supporting for the ONE VOICE elements: